TENK launches three international editions of the RCR guidelines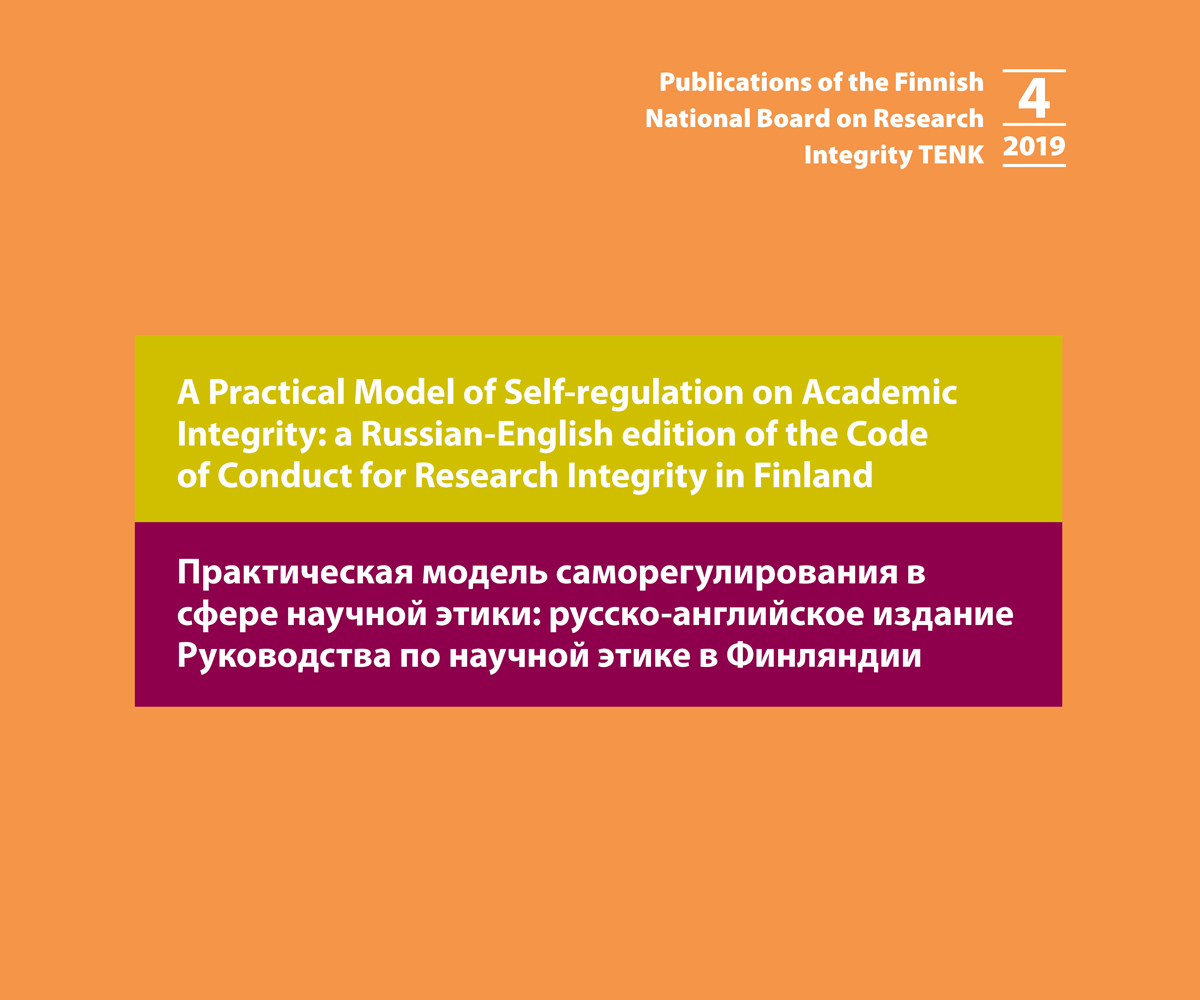 19.11.2019
TENK launches three international editions of the RCR guidelines
English
In order to better serve the international research community in Finland, the Finnish National Board on Research Integrity TENK has released three international editions of TENK's guidelines on responsible conduct of research (RCR). The Chinese-English, Russian-English and Spanish editions are available for download here:
The Chinese-English and the Russian-English editions have been produced in cooperation with the Responsible Research project. The Spanish edition has been translated by the Instituto Iberoamericano de Finlandia.
For more information, please contact Senior Advisor Iina Kohonen, iina.kohonen(at)tenk.fi.