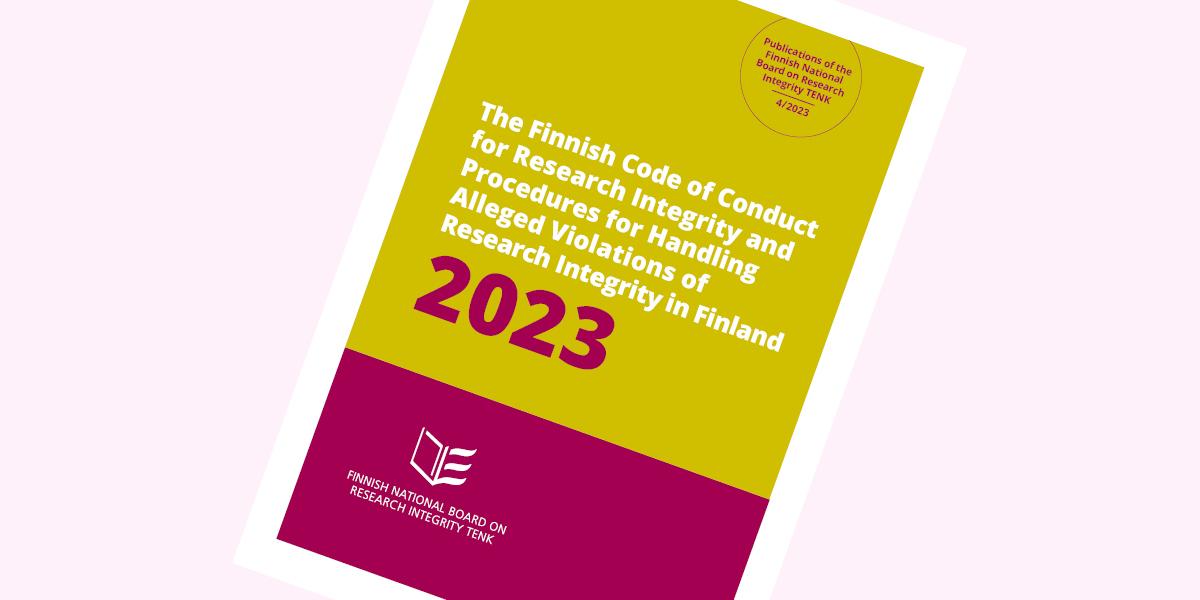 TENK has published its new guideline The Finnish Code of Conduct for Research Integrity and Procedures for Handling Alleged Violations of Research Integrity in Finland 2023 in Finnish, Swedish and English.
The Finnish National Board on Research Integrity TENK published its updated guidelines on good scientific practice and research integrity in March 2023. The guidelines and other material related to them – the commitment form of organisations and the notification form for an alleged RI violation – can now be found on the TENK website in three languages: in Finnish, in Swedish and in English. The Finnish-language guideline will also be published as a printed publication in June 2023.
TENK, appointed by the Ministry of Education and Culture, published the first national guidelines on good scientific practice (RCR) in 1994. Since then, the guideline has been updated in 1998, 2002, 2012 and 2023. The RCR/RI guidelines aim to promote good scientific practice and prevent violations of it. The instructions also describe the procedures for handling alleged violations of research integrity.
The RCR/RI guideline is a general guideline based on the self-regulation of the scientific and research community. Commitment to the guidelines obliges organisations to comply with it in all research activities and fields of science. It is in the interest of all researchers and their employers, as well as science and society as a whole, that alleged violations of research integrity are investigated in a supervised process.
Universities, universities of applied sciences, research institutes, funders and other research organisations may commit to complying with the RI 2023 guideline by signing the commitment form (PDF) available on the TENK website.
Further information: Secretary General Sanna-Kaisa Spoof, sanna-kaisa.spoof@tenk.fi, tel. +358 50 594 1909, and Senior Adviser Minna Aittasalo, minna.aittasalo@tenk.fi, tel. +358 44 4932593.
You might also be interested in